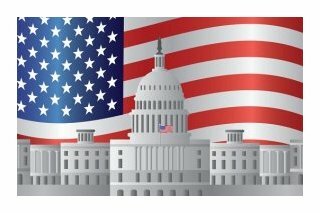 P.L. 98-51
TITLE: Legislative Branch Appropriations, Fiscal Year 1984
DATE: July 14, 1983  
LENGTH: 18 p.  
ENACTED-BILL: 98 H.R. 3135  
STAT: 97 Stat. 263.  
CONG-SESS: 98-1  
SUMMARY:
"Making appropriations for the Legislative Branch for the fiscal year ending September 30, 1984, and for other purposes."
Approp, FY84
REFERENCES:
 
DEBATE:
 
Congressional Record Vol. 129 (1983):
   June 2, 3, considered and passed House.
   June 23, considered and passed Senate, amended.
   June 29, House agreed to conference report; receded from its disagreement and concurred in certain Senate amendments and in others with amendments. Senate agreed to conference report and concurred in House amendments.
 
 
PUBLICATIONS:
 
 
HOUSE HEARINGS: H181-5; H181-21.
 
 
SENATE HEARINGS: S181-37.
 
 
HOUSE REPORTS: H183-18 (No. 98-227); H183-27 (No. 98-271, Conference Report).
 
 
SENATE REPORTS: S183-10 (No. 98-161).