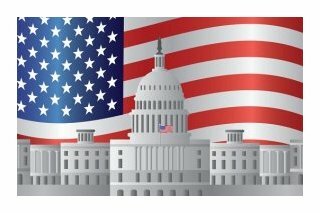 P.L. 97-435
TITLE: Eastern Washington University, release of certain land patent conditions
DATE: Jan. 8, 1983  
LENGTH: 2 p.  
ENACTED-BILL: 97 H.R. 6419.  
STAT: 96 Stat. 2281.  
CONG-SESS: 97-2  
SUMMARY:
"To direct the Secretary of the Interior to release certain conditions contained in a patent concerning certain land conveyed by the United States to Eastern Washington University."
Land conveyed to Eastern Wash Univ, Interior Dept restrictions removal
BILLS: 97 H.R. 6419
REFERENCES:
 
DEBATE:
 
Congressional Record Vol. 128 (1982):
   Aug. 16, considered and passed House.
   Dec. 19, considered and passed Senate.
 
 
PUBLICATIONS:
 
 
HOUSE REPORTS: H443-32 (No. 97-709).