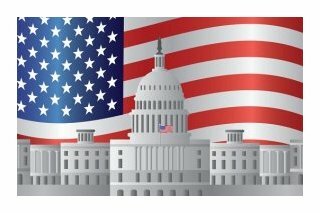 P.L. 100-667
TITLE: Trademark Law Revision Act of 1988; Satellite Home Viewer Act of 1988
DATE: Nov. 16, 1988  
LENGTH: 26 p.  
ENACTED-BILL: 100 S. 1883  
STAT: 102 Stat. 3935  
CONG-SESS: 100-2  
SUMMARY:
"To amend the Act entitled "An Act to provide for the registration and protection of trade-marks used in commerce, to carry out the provisions of certain international conventions, and for other purposes'."
 
TITLE I, the Trademark Law Revision Act of 1988, revises numerous provisions of the Trademark Act of 1946.
 
TITLE II, the Satellite Home Viewer Act of 1988, amends the Copyright Act of 1976 to create a temporary statutory license from 1989 through 1994 for satellite carriers to retransmit broadcast signals of distant TV stations and network stations to home satellite antenna owners for private viewing.
Trademark registration requirements and protections revision
BILLS: 98 H.R. 6286; 99 H.R. 1769; 99 H.R. 1840; 99 H.R. 3989; 99 H.R. 5126; 99 H.R. 5572; 99 S. 1002; 99 S. 1618; 99 S. 2209; 99 S. 2666; 99 S. 2702; 99 S. 2823; 100 H.R. 1885; 100 H.R. 2848; 100 H.R. 4156; 100 H.R. 5372; 100 S. 889
REFERENCES:
 
DEBATE:
 
130 Congressional Record, 98th Congress, 2nd Session - 1984
   Oct. 11, Senate consideration and passage of H.R. 6286 with an amendment, p. S14249.
 
132 Congressional Record, 99th Congress, 2nd Session - 1986
   Feb. 5, Senate consideration and passage of S. 1002, p. S1048
 
134 Congressional Record, 100th Congress, 2nd Session - 1988
   May 13, Senate consideration and passage of S. 1883, p. S5864
   Oct. 5, House consideration and passage of H.R. 2848, p. H9660
   Oct. 19, House consideration and passage of S. 1883 with an amendment, p. H10411
   Oct. 20, Senate concurrence in the House amendment to S. 1883, p. S16971
 
 
REPORTS:
 
99th Congress
 
S. Rpt. 99-153 on S. 1002, "Amending the Lanham Act To Improve Certain Provisions Relating to Concurrent Registrations," Oct. 8, 1985.
   LENGTH: 5 p.
   SUDOC: Y1.1/5:99-153
 
100th Congress
 
S. Rpt. 100-272 on S. 889, "Satellite Television Fair Marketing Act," Dec. 21, 1987.
   LENGTH: ii+34 p.
   SUDOC: Y1.1/5:100-272
 
H. Rpt. 100-887, pt. 1 on H.R. 2848, "Satellite Home Viewer Copyright Act of 1988," Aug. 18, 1988.
   LENGTH: 46 p.
   SUDOC: Y1.1/8:100-887/pt.1
 
S. Rpt. 100-515 on S. 1883, "Trademark Law Revision Act of 1988," Sept. 15, 1988.
   LENGTH: 72 p.
   SUDOC: Y1.1/5:100-515
 
H. Rpt. 100-887, pt. 2 on H.R. 2848, "Satellite Home Viewers Act of 1988," Sept. 29, 1988.
   LENGTH: 44 p.
   SUDOC: Y1.1/8:100-887/pt.2
 
H. Rpt. 100-1028 on H.R. 5372, "Trademark Law Revision Act of 1988," Oct. 3, 1988.
   LENGTH: 36 p.
   SUDOC: Y1.1/8:100-1028
 
 
HEARINGS:
 
99th Congress
 
"Copyright and New Technologies," hearings before the Subcommittee on Courts, Civil Liberties, and the Administration of Justice, Committee on the Judiciary. House, Nov. 20, 1985, Aug. 7, 1986.
   LENGTH: iv+357 p.
   SUDOC: Y4.J89/1:99/101
 
"Advertising and Marketing Practices in the Satellite Dish Industry," hearings before the Subcommittee on Commerce, Transportation, and Tourism, Committee on Energy and Commerce. House, Feb. 15, 1986.
   LENGTH: iii+107 p.
   SUDOC: Y4.En2/3:99-104
 
"Ensuring Access To Programming for the Backyard Satellite Dish Owner," hearings before the Subcommittee on Telecommunications, Consumer Protection, and Finance, Committee on Energy and Commerce. House, Mar. 6, June 12, 1986.
   LENGTH: v+703 p.
   SUDOC: Y4.En2/3:99-127
 
"OTA Report on Intellectual Property Rights in an Age of Electronics and Information," hearings before the Subcommittee on Patents, Copyrights, and Trademarks, and the Subcommittee on Courts, Civil Liberties, and the Administration of Justice, House Judiciary Committee, Apr. 16, 1986.
   LENGTH: v+96 p.
   SUDOC: Y4.J89/2:S.hrg.99-919
 
"Scrambling of Satellite TV Signals," hearings before the Committee on Commerce, Science, and Transportation. Senate, July 31, 1986.
   LENGTH: iv+183 p.
   SUDOC: Y4.C73/7:S.hrg.99-977
 
100th Congress
 
"Satellite Scrambling," hearings before the Subcommittee on Telecommunications and Finance, Committee on Energy and Commerce. House, July 1, 1987.
   LENGTH: iii+431 p.
   SUDOC: Y4.En2/3:100-64
 
"Satellite TV Fair Marketing Act," hearings before the Subcommittee on Communications, Committee on Commerce, Science, and Transportation. Senate, July 31, 1987.
   LENGTH: iv+257 p.
   SUDOC: Y4.C73/7:S.hrg.100-318
 
Hearings on H.R. 2848 before the Subcommittee on Courts, Civil Liberties, and the Administration of Justice, House Judiciary Committee, Nov. 19, 1987, Jan. 27, 1988.
 
Hearings on S. 1883 before the Subcommittee on Patents, Copyrights, and Trademarks, Senate Judiciary Committee, Mar. 15, 1988.
 
Hearings on H.R. 1885 before the Subcommittee on Telecommunications and Finance, House Energy and Commerce Committee, June 13, 1988.
 
Hearings on H.R. 4156 before the Subcommittee on Courts, Civil Liberties, and the Administration of Justice, House Judiciary Committee, Sept. 8, 1988.
 
Hearings on H.R. 2848 before the Subcommittee on Telecommunications and Finance, House Energy and Commerce Committee, Sept. 23, 1988.
 
 
MISCELLANEOUS PUBLICATIONS:
 
"Intellectual Property Rights in an Age of Electronics and Information," OTA report, Apr. 1986.
   LENGTH: xiv+299 p. il. Oversized.
   SUDOC: Y3.T22/2:2In8/3
 
"Intellectual Property Rights in an Age of Electronics and Information, Summary," OTA report, Apr. 1986.
   LENGTH: 23 p.
   SUDOC: Y3.T22/2:2In8/3/sum
 
"Intellectual Property Rights in an Age of Electronics and Information, Contractor Documents, Vol. 1," OTA report, 1986.
   LENGTH: 470 p. var. paging. il. Oversized.
   SUDOC: Y3.T22/2:2C73/10/v. 1
 
"Intellectual Property Rights in an Age of Electronics and Information, Contractor Documents, Vol. 2," OTA report, 1986.
   LENGTH: 420 p. var. paging. il. Oversized.
   SUDOC: Y3.T22/2:2C73/10/v. 2
 
"Intellectual Property Rights in an Age of Electronics and Information, Contractor Documents, Vol. 3," OTA report, 1986.
   LENGTH: 424 p. var. paging. il. Oversized.
   SUDOC: Y3.T22/2:2C73/10/v. 3